My flight to Europe was pretty long but everything ran smoothly so I got there as quick as possible. My flight pattern was from OC to Chicago to London to Madrid. Three airplanes total, a few shuttle buses and then a metro train to get to my apartment in Madrid. The flight there was actually enjoyable. Maybe because I was super excited and nothing could really bring me down.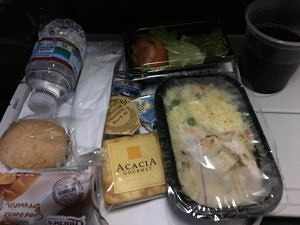 Never really liked airline plane food but I ate it anyway so I didn't starve myself to death.
A little vino tinto did me good to get me to sleep after dinner.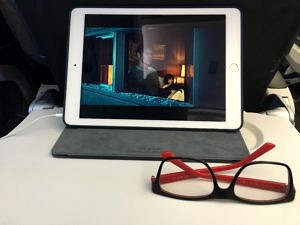 Super happy I got me an iPad Pro because I would have taken my large 15″ laptop and that would've been too heavy to carry around. Had my tv shows and movies loaded. I started watching the second season of Fargo.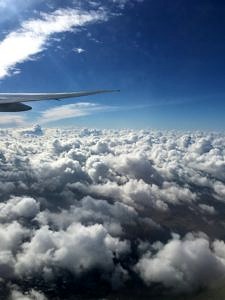 Arriving to the UK bright and sunny. Soaring above the clouds.