Tierra Catalunya… I was shocked a bit when I first got out of the train to see Catalan everywhere. I knew it was the "native" language of this side of Spain but man, it's hard to decipher. Even knowing Spanish fluently, I did not feel confident I can make sense of any Catalan I saw on street signs and directions. But I didn't let that get in my way. Barcelona is the city I turned 33 in and I was super excited to be here. Here are some highlights of my 4 days stay in Barcelona.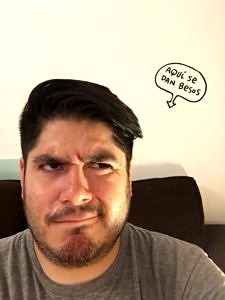 The AirBnB I stayed in Barcelona was spacious and had some cute decor. Though it was a bit noisy and we didn't have a TV. Which turned out to be a good excuse not to stay and lounge around too much.
The story of Antoni Gaudí is super sad and this museum was the best start to learn about him and his life's work.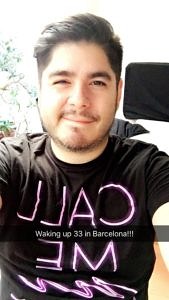 I turned 33 in Barcelona and it was AMAZING! It was also the birthday of one of my closest friends Liz so I sent her a little shout out too.
Turned a corner and found a cute, free, pop-up museum and decided to check it out.